Sea Cliff
So, You're Thinking of Moving to Sea Cliff

There are many beauty marks in funky, curvaceous Sea Cliff, including a lovely boardwalk with Long Island Sound views, hillsides dotted with Painted Ladies and more parks (16 actually) than you can shake a crystal at. And, the best part: this timeless, treasured village is only about 20 miles from New York City.

Sea Cliff has a storied past. It started out as a Methodist campground where devotees traveled by ferry from New York to pitch tents during revivals. Then, at the turn of the century, Sea Cliff morphed into one of the East Coast's premier summer resort destinations with grand hotels and breezy bungalows. The village has since transformed into a much-desired place to raise a family, thanks, in part, to the prestigious North Shore School District (there is an elementary school in Sea Cliff, and the middle school and high schools are located in nearby Glen Head.)

Sea Cliff also embraces its' hippies and artists who find inspiration in the village's Monet-esque water scenes and quirky vibe; in fact, one of the most popular gathering spots is "Hippie Park" with one of the best sunset views on Long Island. Spooky Park is another popular park where the Sea Cliff Silly Shakespeare Company puts on an annual, applause-worthy Shakespeare play.

The town packs a lot of punch for its compact, one-square-mile size. There are a couple of restaurants including Metropolitan Bistro and The Oak Room where local performers often play, and a pair of pubs, Gallagher's and Partners. In the middle of town, The Creative Arts Center hosts concerts and artist exhibits while the Red Bow Studio caters to budding kid artists with workshops and classes. There are also several working artist studios and galleries. The village has two libraries-one for adults where lectures, workshops and art exhibits are held and a separate children's library which also hosts year-round events, including story time for the littlest tykes at Sea Cliff Beach in the summer months. Sea Cliff is also proud of its celebrated heritage-there's even a small museum with a permanent collection of artifacts and photographs depicting the village's historic past.

The icing on the cake: Sea Cliff Beach, a small, private stretch of sand on the Long Island Sound with lifeguards, a playground, a food pavilion and a freestanding stage for concerts that are performed by the village's many homegrown bands. Another nearby swimming spot is Tappen Beach which, in addition to sand and surf, boasts a popular community swimming pool, a marina, a roller rink and couple of playgrounds. And, since Sea Cliff is a part of the Town of Oyster Bay, residents can get an inexpensive beach pass for entry to Tobay, one of the Northeast's most stunning Atlantic Ocean beaches, located just east of Jones Beach (about a half-hour's drive from Sea Cliff.)

And there are several annual events that have put Sea Cliff on the map as a village that likes to show everyone a good time like the Holiday House Tour, Mini-Mart and Progressive Dinner.

The majority of homes are meticulously-preserved, landmark-status Victorians (with former lives as hotels and summer residences for wealthy New Yorkers) although there is also an assortment of Capes, colonials, split-levels and contemporaries.


15 Glen Head Road
Glen Head, NY 11545
Office: 516-232-8885
Fax: 516-717-3014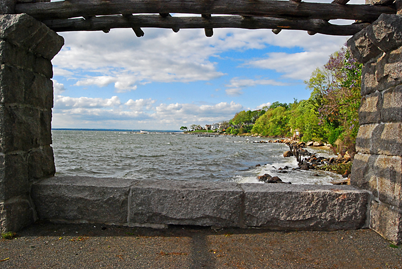 Featured Areas




© 2012 Extravagant Realty Corp. All rights reserved.