Glen Head
So, You're Thinking of Moving to Glen Head

If Mother Nature ever needed a face-lift, it wouldn't be on Long Island's North Shore, with its miles of sandy strands, swaths of greenery, and stirring sunset views.

There is also a handful of picturesque neighborhoods tucked into these lovely landscapes, including the hamlet of Glen Head.

Only about 20 miles from New York City, Glen Head is a bedroom community for commuters who crave a tight-knit neighborhood and top-notch schools. The North Shore School District is comprised of three elementary schools (including one in Glen Head) and a middle school and high school, both of which are located in Glen Head but serve residents from surrounding towns, as well. The school district consistently earns bragging rights as one of the State's top performers.

And then there are the beaches. A part of the Town of Oyster Bay, Glen Head residents can get an inexpensive beach pass for entry to Tobay, one of the Northeast's most stunning Atlantic Ocean beaches, located just east of Jones Beach (about a half-hour's drive from Glen Head.) Or, stay in the 'hood and sun and swim at nearby Tappen Beach (in Glenwood Landing) on the Long Island Sound. Tappen also houses a popular outdoor swimming pool (residents can buy seasonal passes), a couple of playgrounds, barbecues for picnicking, a roller rink and a marina. Bonus: Free, outdoor concerts are also staged here throughout the summer.

Glen Head is also a sports-loving town. There's a racquetball club, a golf course at Glen Head Country Club and competitive Little League and Soccer youth leagues. Tie up your laces, Glen Head is a walking town, too-residents especially enjoy strolling and biking on a groomed path along the Hempstead Harbor waterfront.

Glen Head also loves its kids. Harbor Child Care is a popular after-school center that's been serving the schools with bus pickups for decades. And the North Shore Boys and Girls Club makes its home here with an after-school program and a busy summer camp (there's also a free summer camp at Tappen Beach for young kids.)

The beauty of Glen Head is also in what it does not boast. While Long Island is known for its sprawling malls, you won't find one in Glen Head-and residents wouldn't want it any other way. What you will find though are unique boutiques and shops, as well as popular neighborhood restaurants and eateries like The Fishery Grill, Kiraku and Jack's Shack. On summer nights, locals line up at Ralph's Italian Ices located in the middle of town, as much for the sweet ice treat as to catch up with neighbors and friends. Residents also gather at the Gold Coast Library which features ongoing lectures and workshops for all residents, as well as special programs for kids, tweens and teens. And Glen Head is a neighbor to funky Sea Cliff, an artsy village, with sweeping Long Island Sound views, a collection of Victorian homes and art-and-music inspired stores and events.

While Glen Head is on the map as one of the wealthiest zip codes in the country, the housing market is diverse both in price range and types of homes. There are several neighborhoods including some gated co-op townhouse communities like The Knolls, and upscale areas like Harbor View, The Promenade, North Shore Acres, Hill Terrace, Glen Head Estates and Todd Estates.


15 Glen Head Road
Glen Head, NY 11545
Office: 516-232-8885
Fax: 516-717-3014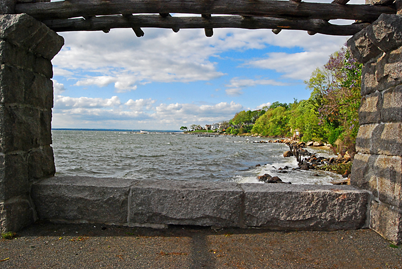 Featured Areas




© 2012 Extravagant Realty Corp. All rights reserved.