Glen Cove
So, You're Thinking of Moving to Glen Cove

A thriving community, Glen Cove is at the heart of Long Island's Gold Coast. Located 30 miles from New York City on the Long Island Sound, and one of just two cities on the Island (Long Beach is the other,) Glen Cove is a popular bedroom community for commuters to Manhattan (served by train, bus and, possibly ferry in the near future.)

Like many of its neighboring picturesque North Shore towns, Glen Cove takes advantage of its pristine waterfront location with a couple of sandy beaches; the prized Welwyn Preserve, a 204-acre preserve with ponds and nature trails that snake down to the Sound; and Morgan Memorial Park, a 40-acre park and beach celebrated for its sunset views, summer concerts and Fourth of July fireworks. The Glen Cove Yacht Club, a year-round, inexpensive club for boaties, is also a popular spot on the water.

Glen Cove is steeped in history. In the 19th-and-20th centuries, wealthy industrial barons like Charles Pratt and J.P. Morgan built grand estates along Glen Cove's shoreline. The Pratt estate has a new life as the Glen Cove Mansion Hotel and Conference Center, a popular hotel.

Glen Cove delivers everything you'd expect to find in an attractive, bustling city. The seven-square-mile City is also home to a handful of museums, a movie theater, a library, and a hospital, and also has its own police department.

Kudos, too, to Glen Cove for recently being named "100 Best Communities for Young People," thanks to its many programs geared toward its youth. The Glen Cove School District is comprised of four elementary schools (one of which was awarded a Blue Ribbon School status,) a middle school and a high school which recently was named by US News and World Report as one of the top five percent of high schools in the country. The City also gets high fives for its competitive youth sports scene: The John Maccarone Memorial Stadium, a sports stadium with eight, lighted baseball and softball fields, is a sweet spot for a hot dog and game on a summer's night, and hosts football and soccer leagues throughout the year, as well.

The City also loves its seniors-there are several assisted living facilities here and the busy Glen Cove Senior Center serves Glen Cove, as well as seniors from nearby North Shore communities. The City also sponsors an annual Senior Recognition Day.

And Glen Cove is also one of Long Island's cultural hotspots. The Holocaust Memorial and Tolerance Center has a home here with a museum and ongoing workshops. And Garvies Point Museum and Preserve puts the spotlight on Long Island's genealogy, with a focus on its Native American roots.

For golf lovers Glen Cove is on par with two courses- Glen Cove Golf Course offers hole-in-one Long Island Sound views, as well as its popular Soundview restaurant. And locals also tee off at the century-old Nassau Country Club's 18-hole golf course, which also has a reputable racquet and tennis program.

Neighborhoods include luxurious communities like East Island, upscale apartment developments like The Avalon and a mix of residential neighborhoods with single-family and two-family homes.


15 Glen Head Road
Glen Head, NY 11545
Office: 516-232-8885
Fax: 516-717-3014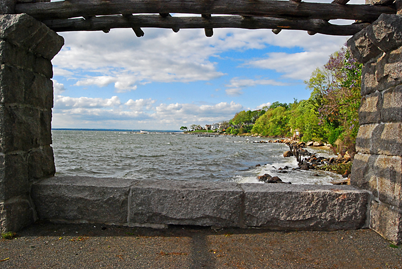 Featured Areas




© 2012 Extravagant Realty Corp. All rights reserved.